Quick Occupancy Homes
Sales at this project are moving quickly. Unfortunately, all of our Move in Ready Homes at this site have been sold. Please contact our salesperson today to choose from the remaining sites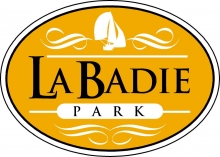 Sales Center:
By Appointment Only

About Our Community
Welcome to life at LaBadie Park.
A unique balance of natural elements and carefree condominium convenience await you within this uniquely varied community. Single family site condominiums and multifamily buildings flow together, surrounding a pristine natural park. Set amidst historic waterfront Wyandotte, you'll enjoy a neighborhood where friendships and families can flourish.
Distinctive architecture, available in a variety of interior choices offer the options to design your own lifestyle.
A team of experienced experts has been assembled to provide the most recent ideas and technology available in the building industry. With a long-standing reputation for personal integrity and dependability, thousands of satisfied homeowners are now living their dream.
To truly appreciate every aspect of life here at LaBadie Park, come visit us. You'll be glad you did.
---

Geothermal Project Certified - the most energy efficient and environmentally friendly heating and cooling technology in the world.